足心道 Sokushindo
"The Path which Leads to the Heart"
Sokushindo is the oldest recorded practice of foot massage and reflexology in the Orient.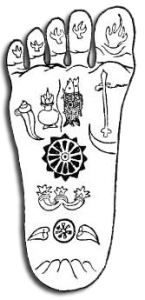 Soku means foot or leg.
Shin means heart, center, or core.
Do means way.
 It is believed to have taken 7 years of study for a student to have the understanding to practice at a temple.
---
Check the EVENTS page for class schedule.
---
Japanese Foot Massage I
In this Japanese foot massage course, students will be introduced to a general knowledge of anatomy and movement of the foot, ankle, leg, and hips. There is an overview of six of the primary meridians of the lower body. The principles and application of Sokushindo are explained and demonstrated. This course is also designed to focus on a wide range of techniques and clinical applications of massage therapy that can be used as a preventative treatment or to assist those suffering from common ailments.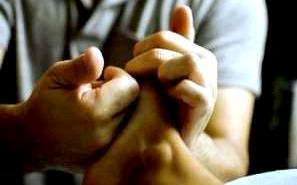 Objectives:
Upon completion of this course, students will be able to
Demonstrate proper seated postures, stances, and body ergonomics for performing Sokushindo table massage.
Effectively perform application of 24 techniques in Soku Junan Ho, light stroking and warm up.
Effectively perform application of 15 techniques in deep stroking and kneading.
Effectively perform application of 21 techniques in Sokushin Shincho Undo Ho, movement and stretching.
Effectively perform application of 21 techniques in Soku Koda Ho, percussion.
Effectively screen clients to determine contra-indications.
Build a customized kata (routine).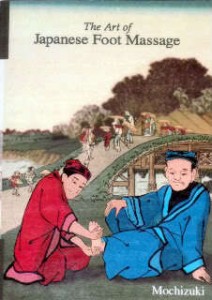 * A technique reference manual will be provided with the class. A pictorial manual from Shogo Mochizuki is recommended for reference, available for purchase on Amazon. If you cannot find a copy of the out of print manual, call for alternatives.
Preparing for Class
All courses require students to provide their own tables, linens, and bolsters. If you are traveling, equipment and other materials will be provided at an economical cost. Each course is unique and specific requirements are listed.
Massage table. (Two students will share)
Personal set of table sheets.
Large pillow/cushion to raise legs.
Bath and hand towel.
Foot massage lotion. Zen organics peppermint foot massage lotion is recommended. Available for purchase at class.
*Students must have freshly groomed hands and nails appropriate for giving massage. Please also come with clean feet, freshly groomed nails.