Date/Time
Date(s) - 12/03/2016
8:00 am - 12:00 pm
Location
School of Japanese Healing Arts
Categories No Categories
Standing Straighter, Breathing Better
In the age of sitting at the keyboard and staring at a screen, many of us have developed forward rolled shoulders and weak upper back muscles. We slouch with heads hung forward and our breathing is shallow. In this next segment, we'll continue to stretch the pectorals, loosen the anterior intercostal joints, reset the shoulders, and begin to bring dragon-like flow to the thoracic vertebrae.
Objectives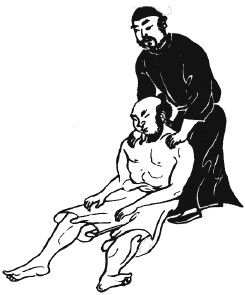 In this workshop, participants will learn:
Undoho movement and stretching techniques for the shoulders and mid/upper back.
Pressure and scooping techniques to loosen intercostal joints.
Release and alignment for ribs.
Release and alignment for upper vertebrae.
If you plan to bring cash or check the day of the event, please fill out this form.