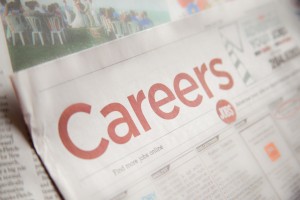 Several years ago I was sitting in a San Francisco Thai restaurant with David Palmer, the "Father of Chair Massage." I asked him why he chose to close the Anma Institute above the Kabuki Hot Springs after 12 years of operation. He replied, "for twelve years, multitudes of students would pay thousands of dollars for an education, go out in the world after graduation and not make an income sufficient to pay off their loan or support their family." To his point, around 80% of all students graduating from a massage college never end up pursuing a career in massage. This isn't unique to the massage industry, however, it begs the question; Why choose a career in massage?
The Glamour vs. Reality
For many of us in the massage world, there is a desire to help others feel amazing. The feeling of uplift and vibrancy from a good massage  is incomparable. We dream of a wonderful, happy world, where everyone gets massage every day and there are no wars or disease or job stress or screaming kids…because this is where you go during a great massage. A complete state of bliss without a care in the world. In providing this to our clients, a massage practitioner also benefits from a relatively stress free work environment. We create a serene environment, we speak in calm voices, we transmit healing energies, and benefit from a physically active career in which we are always being of service. The practitioner almost receives as much benefit as the client. I can't think of a better way to make money.
Considering a Career in Massage
I completely recommend a career in massage. It's fun, flexible, and fulfilling. Looking at the journey there are some things to consider and plan for. One of the major challenges of a massage career is, in fact, the income. There is this ideal picture of working in a gorgeous spa or operating a private practice in which clients are booking in droves paying $60/hour and life is good! But there is a lot of foundation that needs to be laid and dues to be paid before one reaches that point. In my opinion, most schools do not fully prepare students for the real world of massage. Unlike a medical professional or hair dresser, there are no established internship or apprenticeship programs. Massage students are given a program certificate with only 1-3 hours in a business ethics class. Clearly not sufficient to find a good job or operate a sole proprietorship, much less develop and master massage skills necessary to satisfy discerning clientele. In future posts I'll be outlining some business strategies to create a thriving practice.
The Cost of Education
Getting your education is relatively economical. Roughly $10-15,000 depending on the state you want to practice in. You have the option to pay in full if you have the funds or pay as you go. Your return on investment will take some time. Right out of school, a practitioner will not have a full client roster. Most likely, you'll still be offering free massage to friends and family for some time.
Mastering Your Trade
Skill development is key to retaining regular clients. The schools usually provide working clinics to enhance skills, but to develop a high level of confidence which comes from a mastery of those skills can sometimes take months or even years. Mastery is said to take 10,000 hours. Broken down, that's four hours a day for seven years. Certainly a high level of competence can be gained along the way, but the point is plan on a good deal of practice before taking on paying clients.
Spa vs. Private Practice
If you do end up getting a job at Massage Envy or similar establishment, pay ranges from $12-15/hour, likely working 20-30 hours at first. Liveable, but just barely. If you start your own private practice, you'll have some initial start up costs and could start making $30-50/hour, but unlike an established business, you will need time to attract clients through your own marketing efforts.
Massage as a Primary or Secondary Income
Obviously in the beginning, business may be slow and whether you're a doctor, hair dresser, lawyer, etc. It takes concerted effort and time to build a loyal client base. It's helpful to have another source of income or a partner who supports you while you build a practice. At many times in my career, I've taken on part-time and temporary office and construction jobs. I've since developed other skills around web design, career counseling, and entrepreneurship which provide quick income. When I got into a car accident and couldn't perform massage, I went into sales for a time. I've done what I needed to to make ends meet, but I always came back to massage.
The Best Career in the World
Over my 20 year career in massage I have no regrets. I'm not stuck in an office or work at a job I can't stand. Some of my clients have become my best friends. I don't have to wake up at 6am and I'm in charge of my own schedule. I've never worked for someone else when it comes to massage, so I get to say how my sessions go. There's no one to set the rule that my 60 minute massage has to be performed in 60 minutes so I can be ready for the next client. I can take my time and do a thorough consultation before and debrief after. I can schedule 30 minutes in between sessions to give my self a break and not be rushed for the next client.
If I need to make more money, I simply go out and get more clients. I work in an environment which I created and decorated. When people come to my studio, they comment on how relaxed and at peace they become simply by stepping in. That's where I get to be all the time. I am fulfilled knowing what I provide others makes a positive difference in their quality of life. I help people live better!
I'm a dreamer as well as a pragmatist. I love living a stress free life and at the same time, I  realize the factors which make a successful practice. There's work to be done and it doesn't stop. But in the end, there's no place I'd rather be and nothing else I'd rather be doing.